"This was a wonderful experience for myself and my kids. They loved being able to prepare a meal for our family and learning about the origin of the meal while it cooked."
Hear It From Our Customers
Customer Reviews
Write a Review
Ask a Question
06/05/2021
Megan D.

US
We loved the dishes from
We loved the dishes from Kenya so much. I Ordered the spices to make it a co I ple of times
07/31/2020
Chandra W.

US
Delicious!
We absolutely love the India meatballs! Our favorite recipe so far! Also the Coconut Cilantro Chicken was very yummy! The kids loved dipping the naan in the curry!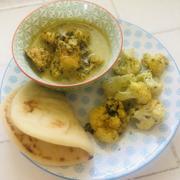 02/19/2020
Amy H.

US
Brazil is loaded with amazing spices and flavors!
We all loved the recipes in this box and I am so excited to be able to order the spices to recreate these three amazing dishes. I'm impressed with the value and the quality. Do be aware that the spice packet for one of the meals includes a food dye. As far as I recall it was only one of the packets for one of the three meals. The flavors are amazing!
Thanks, Amy, for your 5-star review! We really appreciate it!! We try out best to reduce food dye but sometimes it has a small trace from the lemon pepper spice that we use.
Come Together Over
Country, Culture, & Cuisine
eat2explore Has Been Featured In:
Frequently Asked Questions
What explore box packages do you offer?
Subscribe to our Featured Country or pick and choose from our selection of individual boxes and bundles. With every Featured Country subscription package, you will receive a new country box each month. With our individual country boxes or continent bundles, you can try us without any obligations. The longer your subscription package or the more individual boxes you order, the greater the discount!
What items are in each explore box?
Every month you will receive a new explore box complete with: 3 easy-to-follow recipes, our pre-measured spice/sauce mixes for each recipe, shopping list, explore country brochure, activity sheet, country sticker, flag pin and a fun collectible.
What is the recommended age for eat2explore explore box?
The recommended age for our explore box is 5 years old or older.
Do you accommodate food allergies?
Our ingredients are handled in facilities that process milk, eggs, fish, crustacean shellfish, tree nuts, peanuts, wheat, soy, gluten, and sulfites. We recommend you use your best judgment when considering dietary restrictions, but you can easily modify recipes by omitting ingredients you'd like to avoid.
To help you make as informed a decision as possible, all of our sauces or spice mixes include a breakdown of ingredients and any of the eight major allergens as recognized by the FDA are clearly identified.
What countries are currently available?
The countries change periodically. Some of the countries included are: France, Spain, Italy, Greece, USA, China, Japan, India, Mexico, Singapore, Israel, Morocco, Lebanon, Ethiopia and Brazil.